notes, pictures, updates, and more from the everyday happenings of a college student living in the Aventino area of Roma, Italy.
Ask me anything
Submit
January 24, 2014
rappin' 4-tay | playaz club
March 16, 2010
March 16, 2010
February 27, 2010
"It might make one in love with death, to think that one should be buried in so sweet a place," wrote Shelley, not long before he drowned and was buried here.
"Rome's Non-Catholic Cemetery possibly contains the highest density of famous and important graves anywhere in the world, the final resting place of the poets Shelley and Keats, of many painters, sculptors and authors, dozens of diplomats, Goethe's only son, and Antonio Gramsci, a founding father of European Communism, to name a few."
- The Protestant Cemetery's Visitors Centre
Located down the hill from my place in Roma. A relaxing, beautiful place to visit. You'll often see Romans (or visitors) reading, drawing, or writing on wooden benches.
February 27, 2010
Brioche Gelato e Pizza Rossa
cafe e cioccolato gelato con brioche. enough said.
pizza rosa.
February 27, 2010
Firenze
Here are some photos of Firenze, beyond the museums. Crossing the Arno (the river that runs through the city) there are some magnificent views of Il Duomo and the Tuscan hills in the background. Bistecca alla Fiorentina was an extra rare giant steak Saul and I split at one of Francesco's (our assistant director and good friend) favorite spots. Saul also rocks the turtleneck below.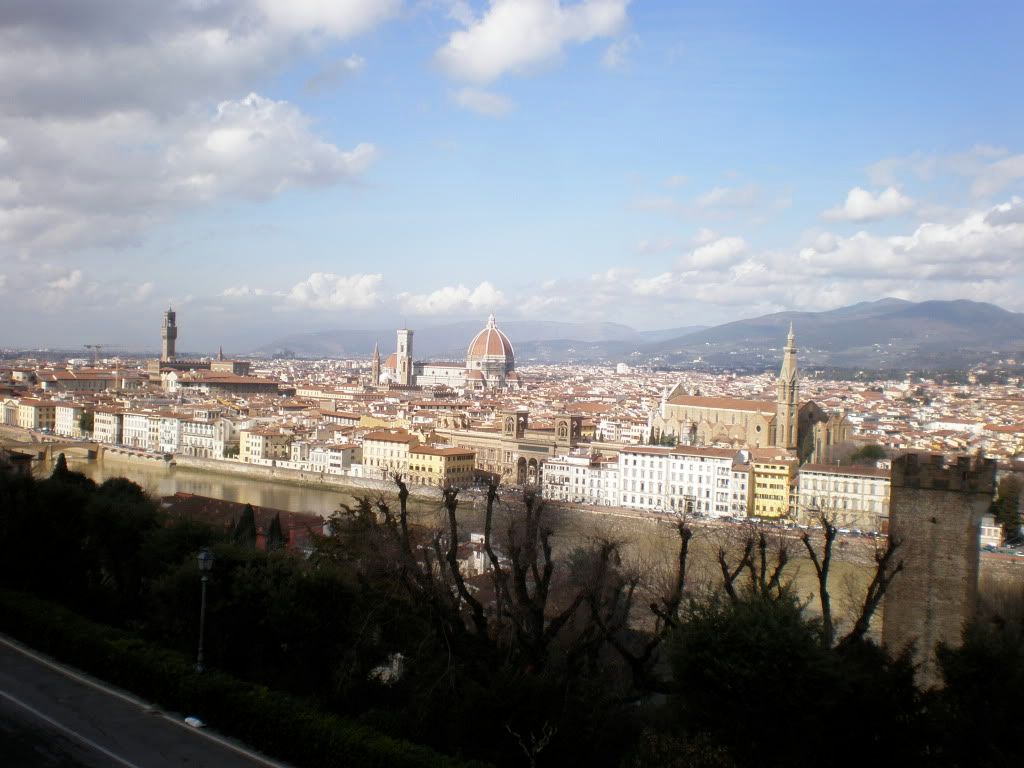 February 16, 2010
Febbraio
Things just seem to work here. Street signs look like this (below). Trash cans have a nice aesthetic. Things that most wouldn't even bother to make look nice, just seem to look nice.
Our street sign.
The Tiber; Piazza Venezia in the background.
Villa Borghese
February 12, 2010
Snow in Roma. Not Since the 80s.
Outside the convent, running into the city.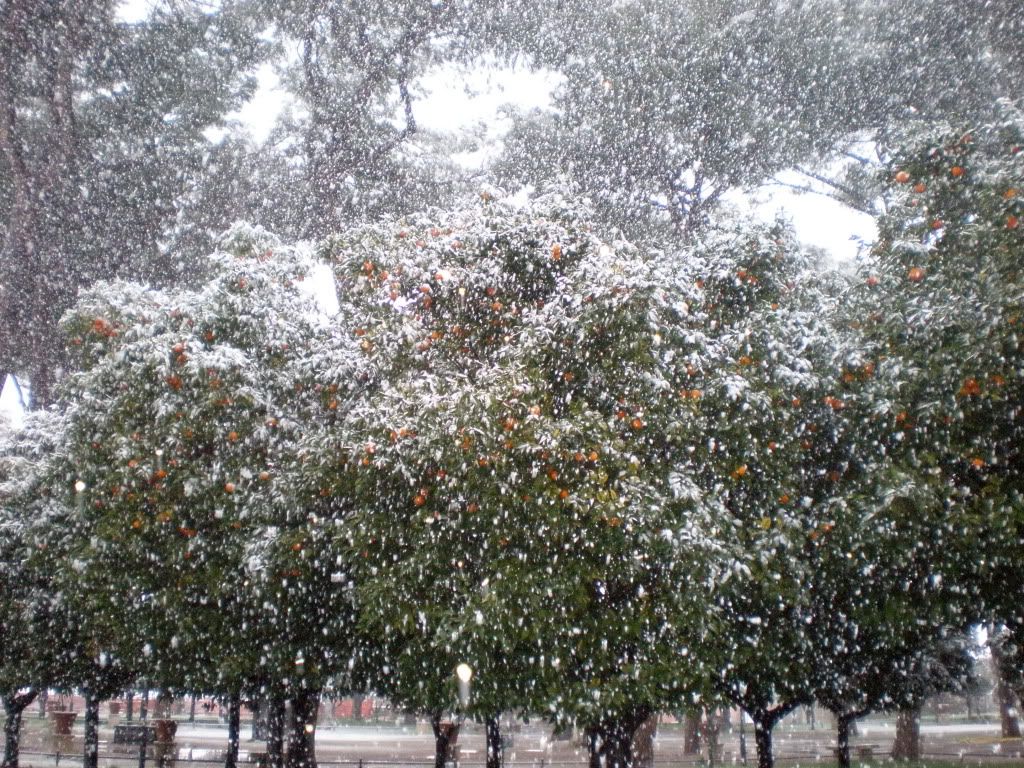 Clementines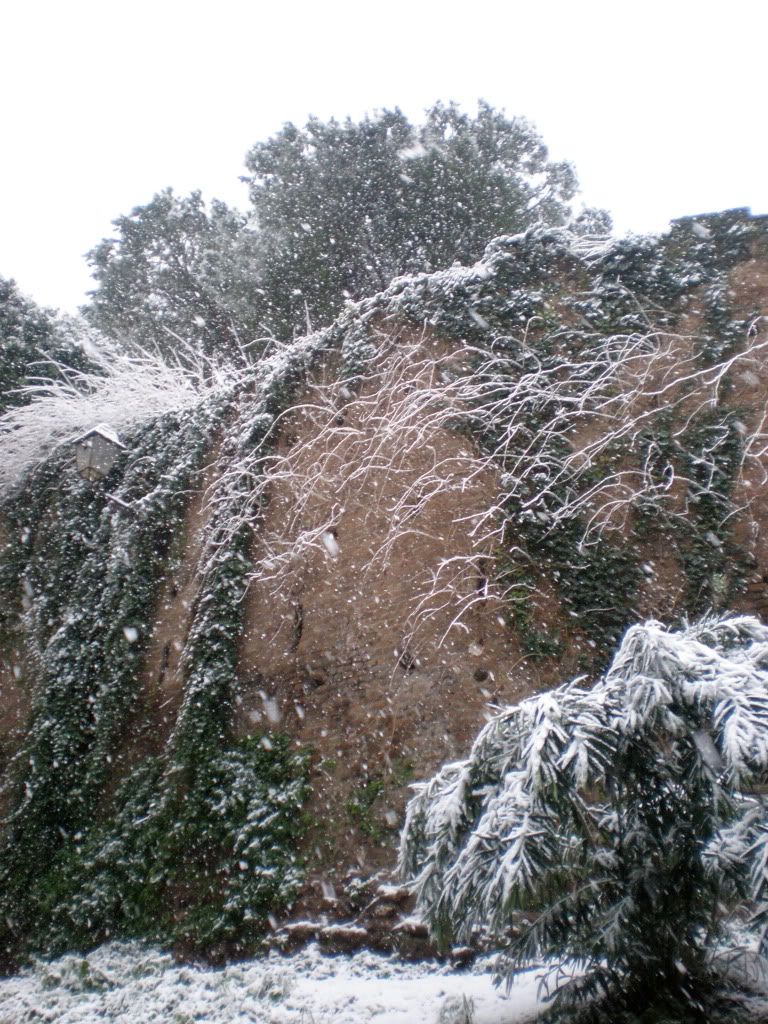 Our path from the Tiber, covered in snow.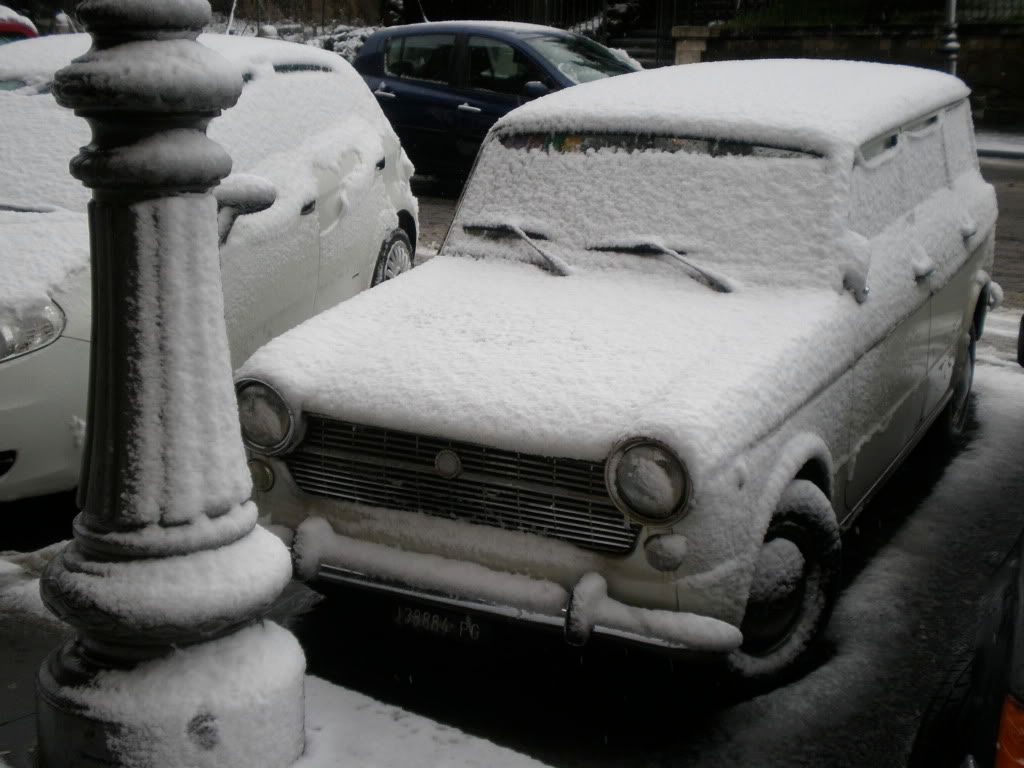 snow covered fiat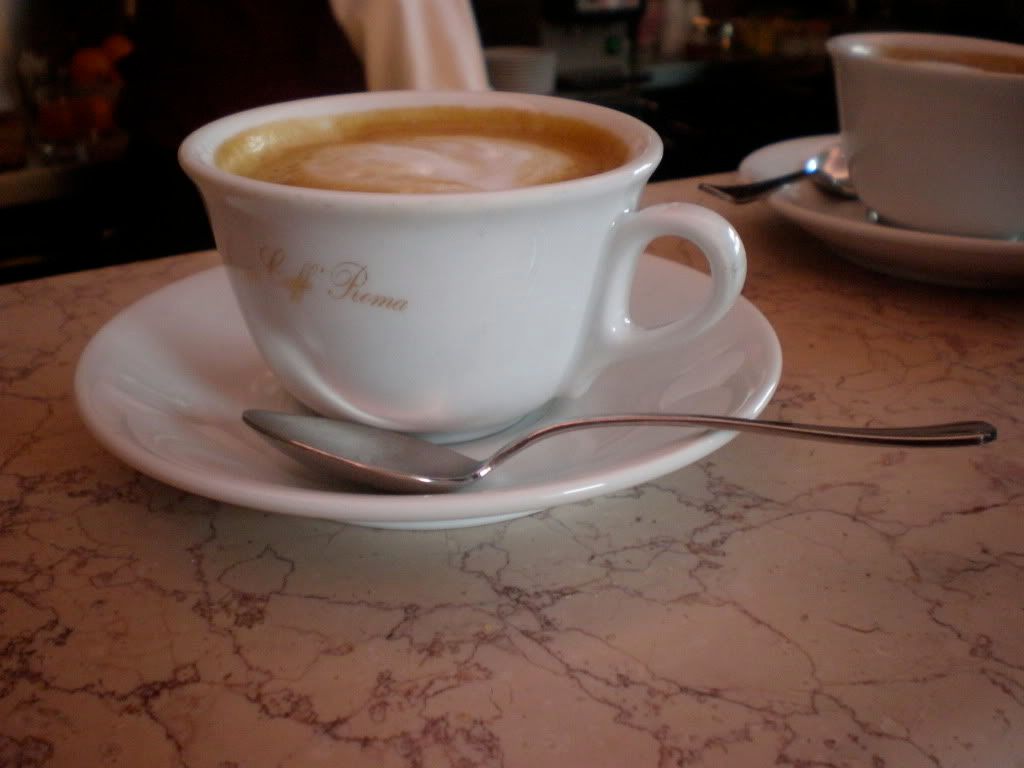 un cappuccino to warm up
February 10, 2010
February 9, 2010
Silver Lake in Roma
Below are pictures from the Local Natives show in Roma. They are a band from Silver Lake, California that have just released their debut album Gorilla Manor. It was fun to see a familiar band while abroad. I found that the venue was mostly filled with europeans (not many american or english speaking people). It was refreshing to hear good live music again, for a cheap price (8 euro) at a lively Roman venue. You can listen to their single "Airplanes" below.
For now,
Ciao.